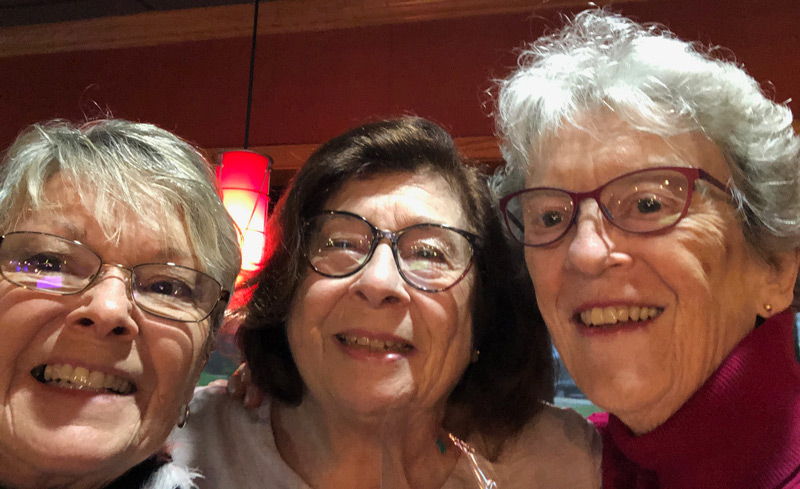 All this month, I have been writing about the need for and the various aspects of volunteerism. In a society that seems to have accepted the "what's in it for me" philosophy, it is essential to know that volunteering doesn't just help the recipient. It also can change the lives and outlook of the giver.
I often think of "The Kathys," or was it "The Cathies?" Both were members of the Healing Ambassadors team at St. Mary Medical Center. They were true partners and had been with the program for four years. They had a patter, a routine, if you will, that spoke to their bond.
"Even when it appeared the patient might decline a visit, we still introduced ourselves, said Kathy. 'Hi, I'm Cathy with a C.' 'And I'm Kathy with a K.' For some unknown reason, the patients and their visitors found this hysterical, and we got them laughing. Before we knew it, everyone's spirits were lifted!"
Their vibrant personalities were infectious. They reassured patients and their families in so many ways. Patients felt emotionally and mentally lifted by their willingness to listen to their concerns. Families were comforted by the two women's interest in their loved ones. And both came to appreciate the excellent care and treatment provided by the medical team at St. Mary. Ultimately, The Kathys brought the clear and powerful message that beyond the excellent medical care provided at St. Mary, the patients were cared for by the volunteers. The very human act of offering a gift, in this case, the handmade gifts on the cart, the Kathys also shared the crafters' intentions to assure these patients they were not forgotten. On many occasions, Kathy witnessed the dramatic change of expression on the patient's faces when they came bearing gifts.
Cathy observed, "They just can't believe it, and their faces go from disbelief and awe to wide smiles and often happy tears. We always felt so grateful for our own good health that enabled us to visit these patients who were facing so many difficulties."
One patient who was visited by "The Kathys" gave them this delightful compliment:
"The Kathys were like spark plugs; they energized my hospital room with their lively conversation and beautiful gifts. I felt supercharged after their visit!"
And what did "The Kathys" get out of their visit? I am not sure they ever put it into words, buttheir expressions and joyful spirit led me to believe these people thrived on sharing and caring.